There are multiple Linux distributions for Desktop users, servers, gamers, and security professionals. If you are confused with numerous options of distros you could choose from, we got you covered.
We compiled a list with all Linux distros for you to choose best for you.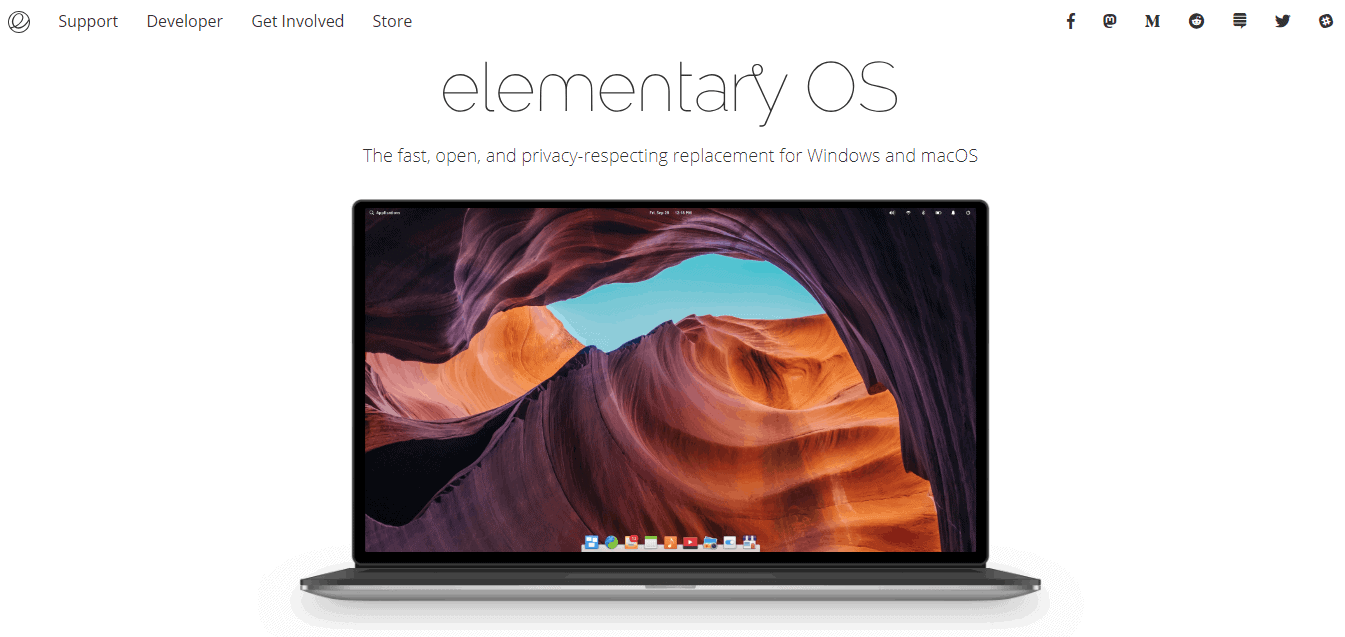 elementary OS describes itself as a "fast and open" replacement to macOS and Windows. While most Linux distributions are fast and open alternatives to the mainstream desktop operating systems from Apple and Microsoft, well, only one set of those users will feel completely at home with elementary OS.

Source – forbes.com
Elementary OS is developed and designed based on Ubuntu, which is one of the most famous Linux distros and it inherits Ubuntu's user-friendly features and environment. Its look is like MacOS, who need to feel like MacOS, It is the right option for Linux User. Elementary OS was launched recently and very quickly rose to fame as you can get the name of Elementary OS in every top Linux distro list.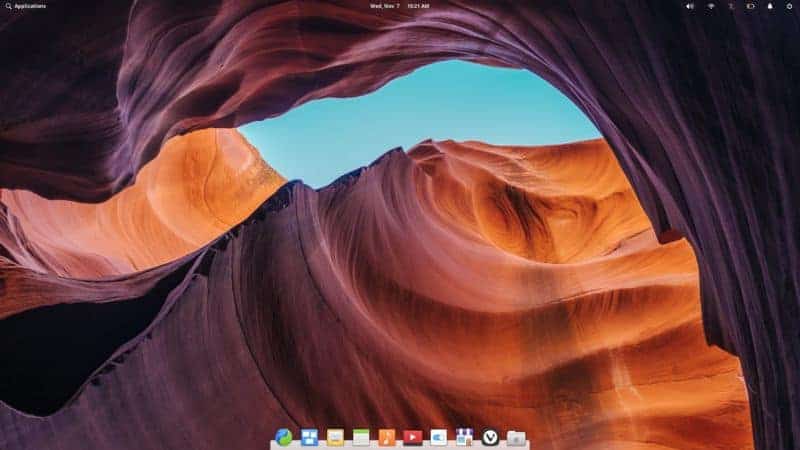 As Elementary OS based on Ubuntu, there is no doubt on the stability of this OS and its Pantheon desktop environment gives you the experience of MacOS users, this is the reason who loves Linux and was using MacOS, can switch to Elementary OS and they will much comfortable with the desktop environment.
When we talk about the menu in Elementary OS, it is customizable according to user needs. The operating system is non-vulnerable, or we can say zero intrusive, so no need to worry about security you need to focus on your work.
As I said it is very much customizable according to the user, it comes with a minimum number of pre-installed software packages. So it is lightweight for new users. If you need more application to install in your system, you can install and customize as per your requirements.
When we talk about new and more applications in Elementary OS, it provides a neat AppCenter. The AppCenter is very simple and highly accessible, everything you will get in one place only. Here, you can get all the software what you want, installation and upgrade is a just click away.
You can download your elementary OS from here.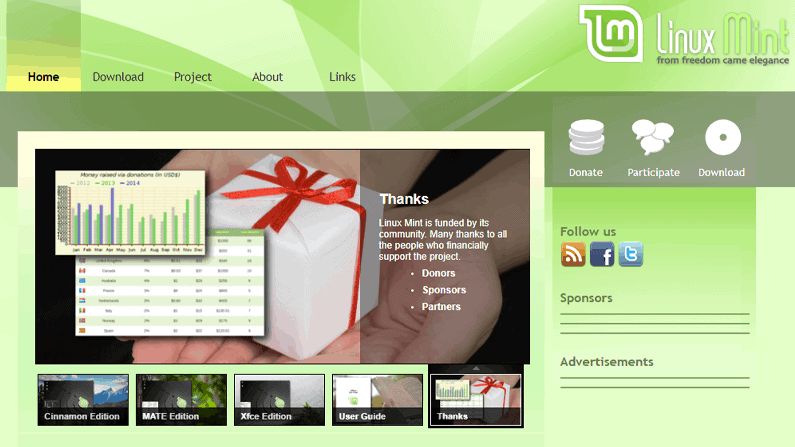 If you go through Distrowatch, you will find Linux Mint as number one distribution of Linux. Linux Mint is my favourite distro for desktop uses.
Linux Mint having two different flavours of Desktop environment:
Cinnamon Desktop Environment
Mate Desktop Environment
Cinnamon GUI is elegant, graceful and provides excellent experience on workspace environment.
Mate Desktop Environment is lightweight in comparison of Cinnamon, and it works fantastic with low configuration system.
Where Cinnamon needs good on latest configuration of hardware, Mate GUI can work with a little old setup of a device also.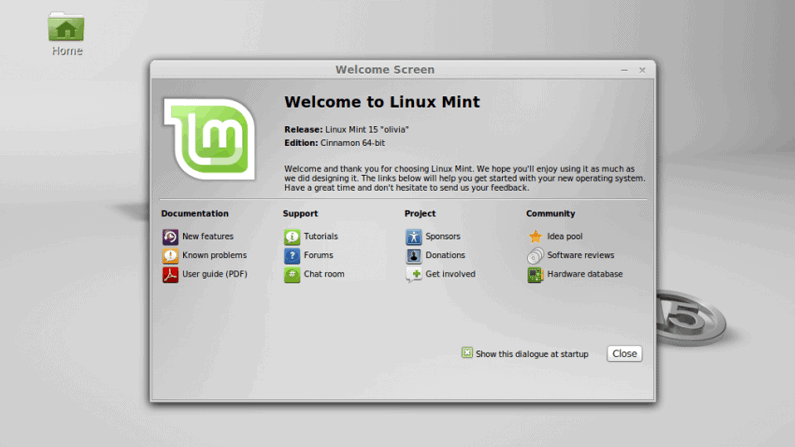 Linux Mint built from Ubuntu, and it uses the software repository which has used by Ubuntu. Ubuntu's repository is rock-solid and stable so most probably will not get any issue like crashes and glitches when some new software making room on your system.
Especially Windows lover who want to use Linux system, surely they will find Linux Mint is lovable. Linux Mint desktop is something similar to Windows 7 desktop. You will get similar toolbar, menus, icons are all set to give the feeling of Windows.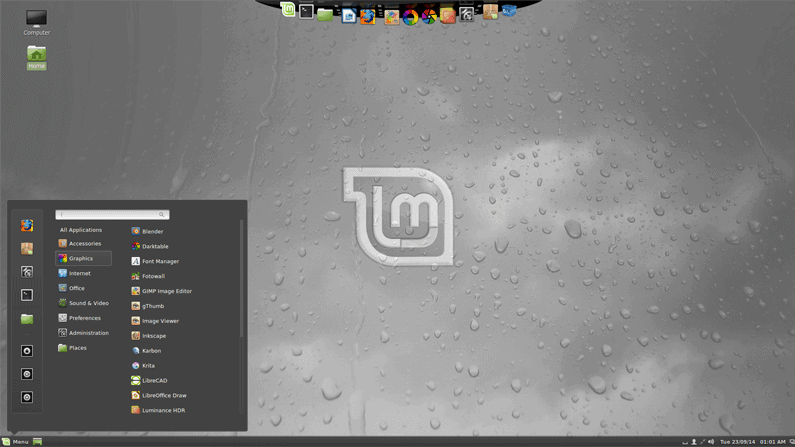 If you will ask from me "which is good Linux distro to use?", I'll get confused to give the name, but if you are a beginner, I'll give you "Linux Mint" name as my personally recommendation for all beginners.
You can check out Linux Mint Cinnamon here. If your system is old, you can check Linux Mint Mate here.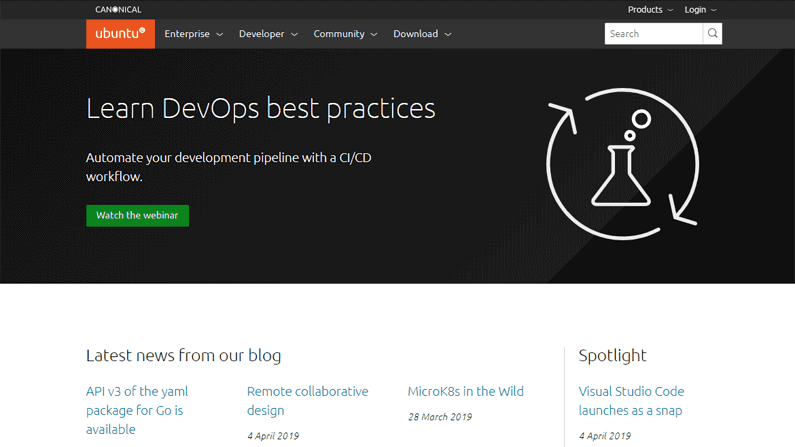 If you have searched about Linux distribution, you will not get any list without Ubuntu, and It is the most popular Linux distro in the world.
Ubuntu is perfect for beginners who want to start Linux journey. It is free, stable and most reliable for Desktop and Server both environment.
Ubuntu build with more friendly GUI for human beings, and they work hard every day for this, So It has been tagged as Linux for human beings. To operate Ubuntu it not required to be technically sound for you.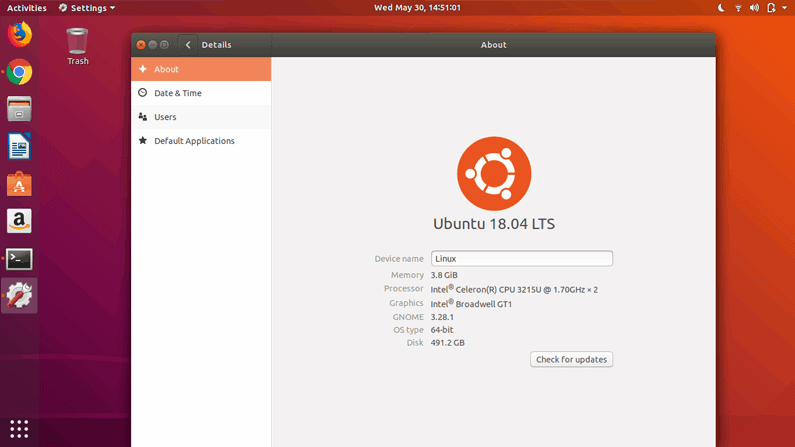 Ubuntu provides several installation options. The Ubuntu installer instructs in plain English and many major languages, you can choose whatever you want. You can also try Ubuntu by running a live operating system before going actual installation in system disk.
I recommend you to install Ubuntu in a Virtual environment using VMware for learning before getting knowledge of Linux environment no need to install directly on the system.
You will never get Driver installation issue in Ubuntu, as it automatically detects hardware and compatible driver for that hardware and installs the optimal driver for your system. It comes with all primary application like video player, music player, office suite and basic games for kids.
Most of the people using Ubuntu for desktop and server, it has excellent community support and documentation. There are two forums for Ubuntu support provide quality support in almost everything for Ubuntu Operating system, one is Ask Ubuntu, and another one is Ubuntu forums.
You can download Ubuntu Desktop, Server to check out at Ubuntu's official site.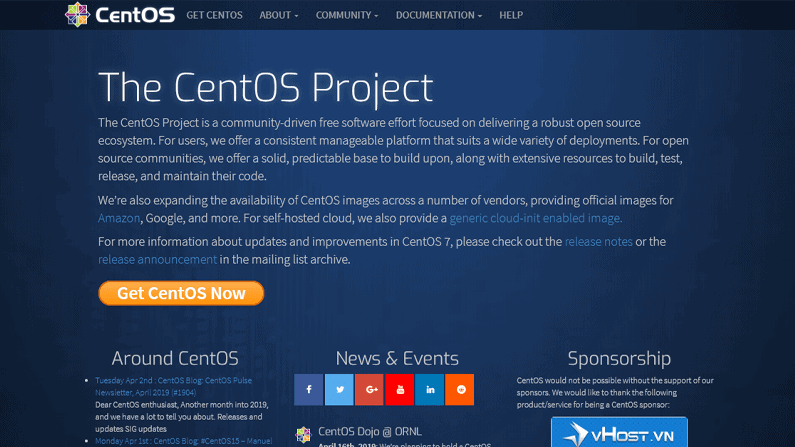 CentOS 7 is an alternative of Red Hat Enterprise Linux.
Its community is focused on stability, not on constant updates, So CentOS is always stable, but we are getting update rarely.
CentOS community designed CentOS to be super-reliable, so it is the excellent choice for a server by all professionals. But, if you are looking for daily use on your desktop, it is not the right option as Ubuntu or Linux Mint.
One plus thing is, it is entirely based on RHEL, so all packages are compatible with RHEL are compatible with CentOS also. You can use those package free of charge.
You can get your CentOS to test from here.
Arch Linux is a little different type of distro; it does not come like another distro. It comes with Linux kernel and Pacman, package manager. It has no graphical interface. Arch Linux provides you barebone Linux with options to customize multiple options as per your need, that's what it's called a highly personalized operating system.
Main Features of Arch Linux
Arch Linux Installation process is difficult
The official repository of Arch Linux well supported and up to date software packages managed
The documentation is well written
Easy to repair for any bugs fixes
Arch Linux needs zero maintenance
The user can control software update easily
Arch Linux's package manager Pacman control dependency issues and orphaned packages efficiently
You can download your Arch Linux from here.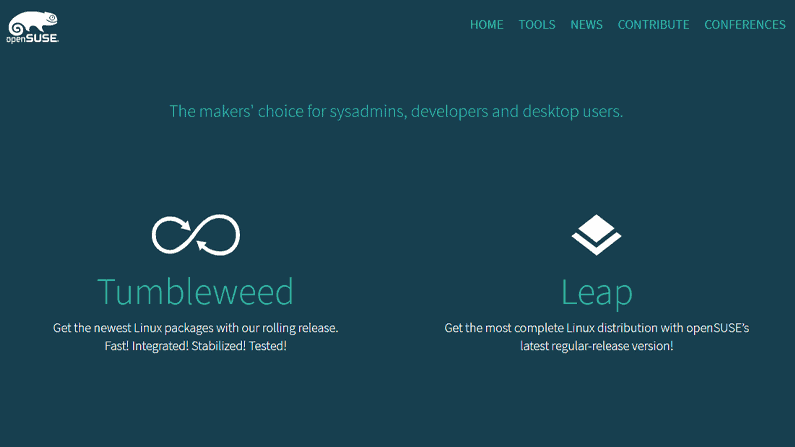 openSUSE formerly SUSE Linux and SuSE Linux Professional, is a Linux distribution sponsored by SUSE Linux GmbH and other companies. It is widely used throughout the world. The focus of its development is creating usable open-source tools for software developers and system administrators, while providing a user-friendly desktop and feature-rich server environment.
Source – Wikipedia
There are two types of distribution available for openSUSE:
openSUSE Leap
openSUSE Tumbleweed
OpenSUSE Leap uses the same source code which uses by the SUSE Linux Enterprise, So it is much more stable. The new version of this distribution is released once a year and provide support for three years to make it perfect for business applications.
The openSUSE Tumbleweed based on Factory; it is the main codebase of openSUSE. It follows a rolling release model – means the packages are available to download as soon as they have tested in Factory. It indicates it always has the latest stable application and it is suitable for daily use.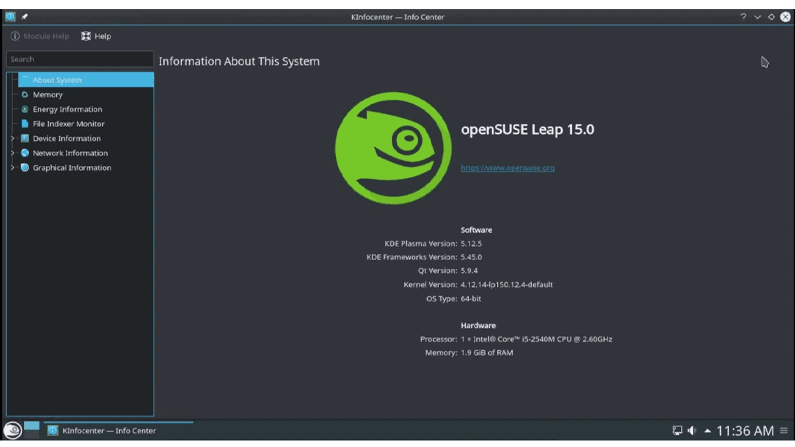 The openSUSE OS uses the shiny KDE Plasma desktop, which is excellent if your system is built to handle the more advanced graphical features.
It is one of the most popular Linux distros which ranked in top 5 distros on DistroWatch.
You can get your openSUSE Leap from here and openSUSE Tumbleweed from here.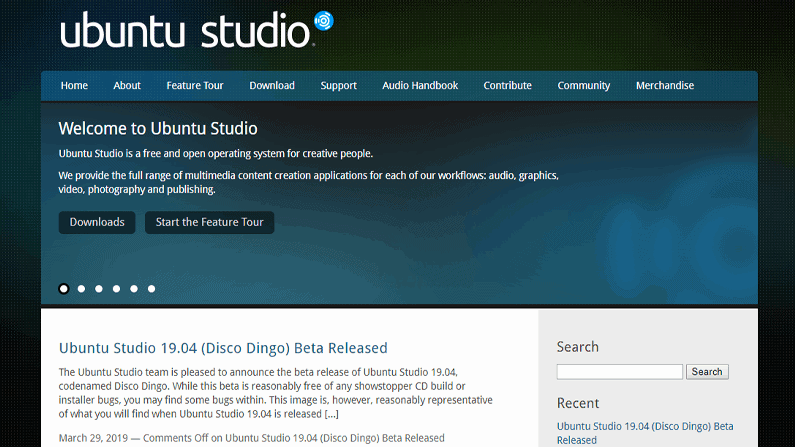 Ubuntu Studio is an official flavour of Ubuntu, and the most widely used multimedia orientated GNU/Linux distribution in the world.
Ubuntu Studio is a community effort, targeted towards all skill levels, from beginner to pro, and aims to be easy to install and easy to use, as well as providing all the tools necessary for any type of media content creation.
Source – Ubuntu
Ubuntu studio based on Ubuntu so it is highly stable, and it is designed and developed for multimedia users.
It comes with tons of pre-installed multimedia packages which helps the user to do multimedia work.
It would be most popular Linus distro if you wanted to work with pictures, audio, video etc.
Other packages, repository and configuration, are inherited from Ubuntu so no doubt it can give you outstanding performance.
There are special patches installed to tweak kernel to increase performance for multimedia work.
You can get your Ubuntu Studio from here.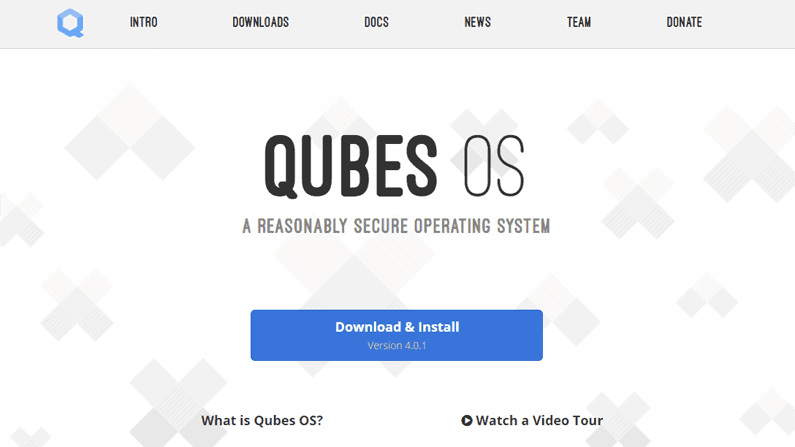 Qubes OS is most secure Linux distro for the desktop. It is a Fedora-based operating system and focused on desktop security.
Design and build Qubes OS to end-user security from the un-signature application, virus, threads etc.
Suppose you have downloaded an application and application is malicious. In that case, you don't have an idea what is this software for or what to do with it. Don't worry, here Qubes OS will play its role and do necessary action against that application or files. Qubes OS isolate your personal data from the malware before getting affected.
Qubes OS is the best operating system for advanced users; it can be a bit difficult for new users
You can get your Qubes OS from here.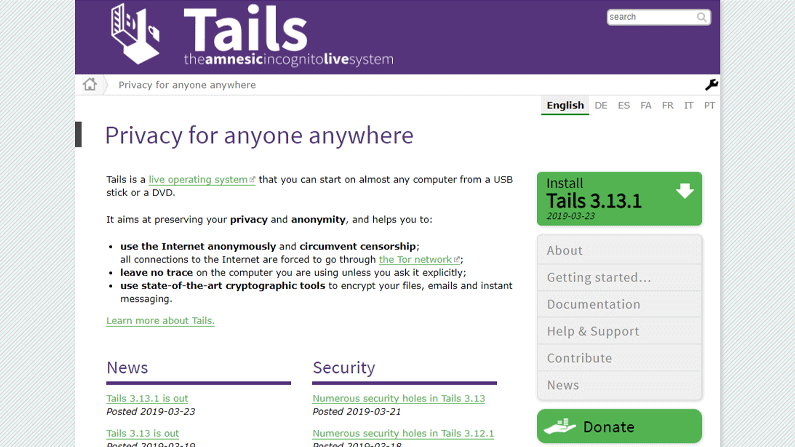 Tails is one of the most secure Linux distribution; it was first released in 2009. Tails developed for targeting on personal computer security.
If you are searching for a Linux distro which will keep you safe when you are surfing the internet, then Tails should be your first option.
It provides live CD and pre-installed with the Tor network bundle using onion circuit. So if you are surfing internet connection goes through the Tor network, and it allows you to surf the internet anonymously, and it never leaves any trace behind.
Since it is not installable, it is not using any space in your hard drive, and it uses required space in RAM, and it will have erased automatically after power off the system. It will always use like live DVD and USB.
You can get your copy of Tails OS here.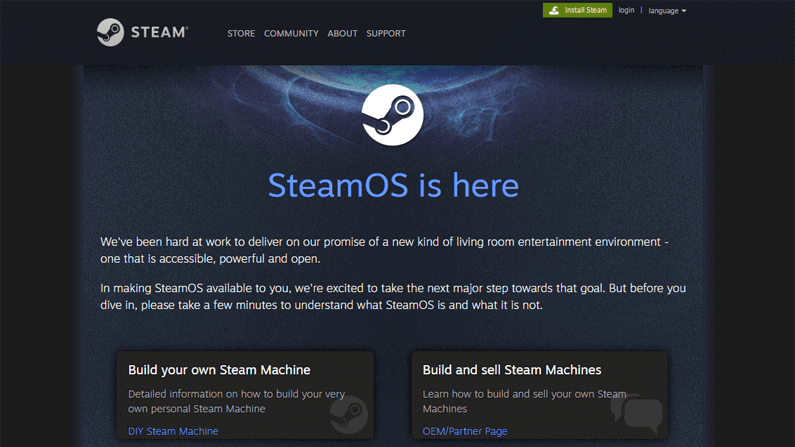 Steam OS is number one gaming Linux operating system, developed by Vale Corp. – Creator of Steam. It designed for running the game from the Steam Store.
SteamOS is a Linux distribution for Gaming PC based on Debian Linux. It comes with some additional patches that tweak it's the kernel to improving gaming experience and performance and enable the graphics drivers for maximum performance.
It is running on Gnome Desktop environment with some additional applications; it is good for running Steam client.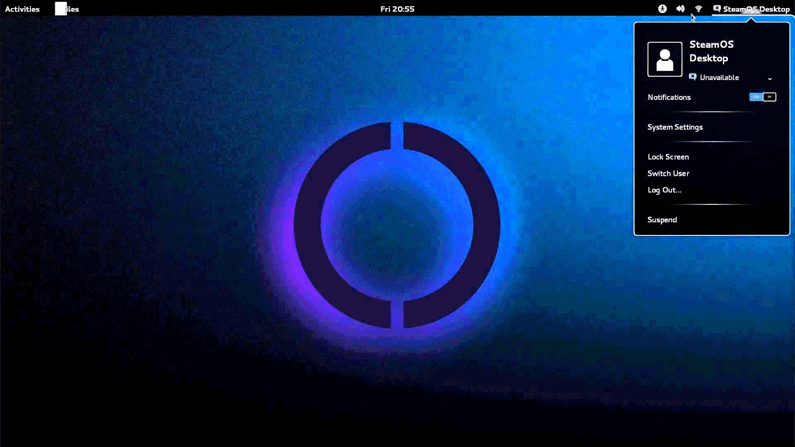 Processor: Intel or AMD 64-bit capable processor
Memory: 4GB or more RAM
Hard Drive: 200GB or larger disk
Video Card: NVIDIA graphics card / AMD graphics card (RADEON 8500 and later) / Intel graphics
Additional: USB port for installation, UEFI Firmware (recommended)
You can get Offical hardware requirement declearation for Steam OS here.
If you have the a system with all above declear hardware configuration and you love steam platform for playing game than no doubt SteamOS is perfect fit for you.