Kubernetes has become the go-to container orchestration tool for deploying, scaling, and managing containerized applications. While Kubernetes offers many benefits, it also introduces new security challenges that must be addressed. In this article, we will explore the...
Kubernetes has become the go-to container orchestration tool for deploying,...
In the realm of modern computing, large clusters of computers are becoming...
In today's digital age, where applications run the world, scalability and...
High availability, scalability, and capacity planning are crucial aspects of...
Latest Articles from Blog
Introduction The mangle table is a unique and practical piece of furniture that has been around for centuries. It's a table with a built-in wringer, and it was once a common household item used to wring out clothes and linens. The mangle table has been modernized over...
Have you ever wondered how internet service providers (ISPs) manage to connect multiple devices to the internet using just one public IP address? The answer lies in a concept called Network Address Translation (NAT). NAT is a technique used by ISPs to map multiple...
What is iptables? iptables is a powerful firewall tool for Linux, it is the firewall that is pre-installed in most Linux distributions, including Ubuntu, CentOS, and Fedora. iptables is used to manage network security by filtering incoming and outgoing network traffic...
The Transmission Control Protocol (TCP) is one of the core protocols of the Internet Protocol (IP) suite and operates at the fourth layer of the OSI model. This layer is responsible for ensuring the reliable transmission of data over the network by providing flow...
Introduction When it comes to security assessments and penetration testing, one of the most critical steps is identifying open ports on a remote system. Open ports indicate the presence of services running on the target machine and can provide valuable information...
As the internet continues to grow, so does the number of devices and services that are connected to it. It's essential for network administrators and security professionals to understand what services are running on the devices connected to their network, and that's...
NMAP is a powerful network mapping and security auditing tool. It provides a way to scan and gather information about hosts, ports, and services on a network. However, the capabilities of NMAP go beyond the basic scanning features. One of the most significant features...
Wireless diagnostic operations refer to a process of identifying, troubleshooting, and resolving issues in wireless networks. The process involves the use of specialized tools, software, and techniques to gather data, analyze it, and make the necessary changes to fix...
When it comes to computer networking, there are various protocols and technologies that are used to establish communication between devices. Layer 4 of the OSI model is one such technology that plays a crucial role in this communication. In this article, we will...
A MAC (Media Access Control) address is a unique identifier assigned to a network interface controller (NIC) for use as a network address in communications within a network segment. This use is common in most IEEE 802 networking technologies, including Ethernet,...
Introduction In computer networks, layer 2 and layer 3 protocols play an important role in communication. Layer 2 protocols deal with the data transmission over a single link while layer 3 protocols are responsible for routing data between multiple networks. In this...
The world of computer networks can be confusing, especially if you are new to the field. However, once you understand the basic building blocks of a network, it becomes much easier to understand how data is transmitted and received. One of the most important concepts...
Window functions are a new feature that was introduced in MySQL 8.0 and they have the ability to perform advanced analytics within the database itself. With these functions, users can perform operations like running totals, moving averages, and ranking without having...
MySQL Generated Columns are the next big thing in database management. With the introduction of generated columns, you can create virtual columns that calculate values based on an expression and store the result. The generated columns make it easier to perform complex...
SQL is a language that has been used for decades to manage and manipulate data in relational databases. It provides various tools and techniques to fetch, filter, and aggregate data from tables. One such tool is the Common Table Expression (CTE). In this article, we...
MySQL is a widely used database management system for managing relational databases. It is an open-source database management system, which means it is free to use and has a large community of users that contribute to its development. In this article, we will explore...
Introduction MySQL is a popular open-source relational database management system that is used by many organizations to store and manage their data. One of the most powerful features of MySQL is the ability to schedule tasks to be executed automatically, known as...
If you're working with a large database, you might have realized that it can get overwhelming to handle all the information stored in it. That's where MySQL Views come in handy. A view is a virtual table that is created from a SELECT statement. It is not a real table...
Introduction Databases are crucial to storing and retrieving data. They are essential for managing and organizing data for businesses, organizations, and individuals. MySQL is a popular open-source relational database management system used by many websites and...
MySQL is a widely used open-source relational database management system. It provides a vast array of functions that can perform various operations on the data stored in the database. In this article, we'll explore the various functions available in MySQL and see how...
Pacman is a popular package manager used by Arch Linux and its derivatives. It is known for its simplicity, speed, and efficiency. However, like all software, Pacman is not without its share of problems. In this article, we will discuss some common problems that you...
A Message From Our Editor
Dear Readers:
We are presenting you with a new journal called LinuxConcept. Our goal is to create a new forum for exchange of information on all aspects of Linux and Opensource technology. Future scope of the LinuxConcept is open to your suggestions. I would like to encourage you to submit original research articles as well as opinions, technical reports, and short communications in the Linux and Open source. The success of this portal depends on your response. I would appreciate your feedback.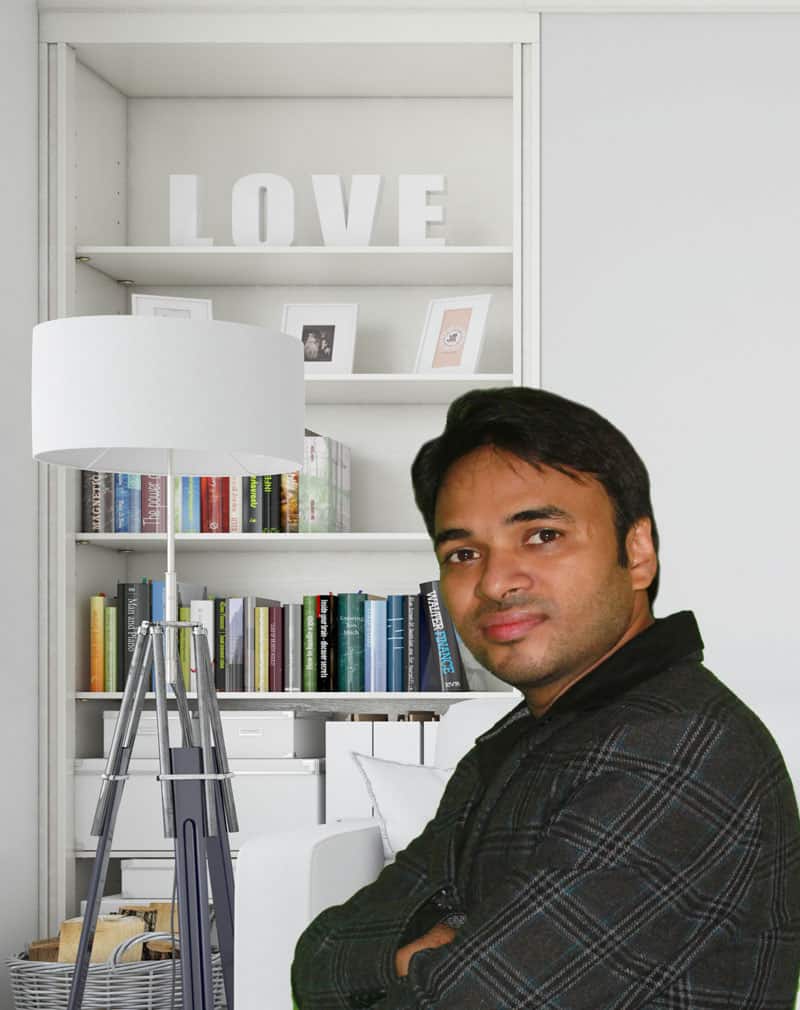 Satish Kumar
Editor in Chief